Vegan restaurants is the new food trend to adopt in restaurants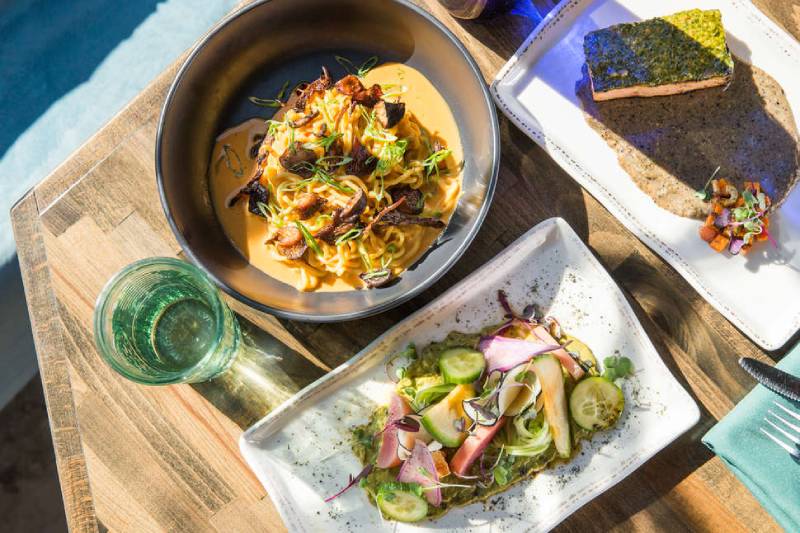 Why establish adopt vegan concept to a restaurant 
The new young generations love to have a vegan meal and the most interesting fact is that non-vegetarian people are enjoying vegan meals more than vegan. One cannot ignore vegan while designing a restaurant infrastructure and menu. We can witness a hefty amount of rise in the rankings of vegan restaurants in the competitive global lists. Some of the global competitive restaurants only serve vegan meals to their customers. The veggie grill burger installment for McDonald's benefited the company a lot more than they expected.
What all can be constructed in the menu for a vegan specific restaurant ?
The first thing to develop a vegan restaurant is the need for a high amount of plants. The plant cultivation is cheaper and can pay high returns due to its low-cost manufacturing and production rates.
The selection of the location for the vegan restaurant plays an important path to success or failure. Some places have more animal agriculture and can disturb the restaurant and their rankings due to the animal-specific concepts. The restaurant building in such locations can be omnivorous and can add healthy options to their menu rather than introducing the consumers with animal rights.
A clear focused mindset and ingredient knowledge is essential 
The restaurants which want their menu to be vegan specific have to have a clear approach and must be well-versed in all the ideas of the plant proteins. The adding of the risks of plant proteins like allergen interaction is a great deal for major global food chains. This is more important for the restaurant that hosts parties and programs with a vegan menu. The restaurants have to be careful with the ingredients they use and any negative review can make the restaurant incompatible with the next hosting of conferences or programs. The best idea is to label the products offered with allergen plant proteins or animal substitutes.
We can add that vegan menus are ruling people's hearts in the future. The meat-free factor is more active in non-vegan people who are enjoying the vegan menu with their kith and kin. A new restaurant can try out a vegan menu for a day or for a week to overview their customer's grab. More likely people would appreciate the vegan menu for its strong ethics and taglines of a healthy menu.