How to design an effective new kitchen for a new restaurant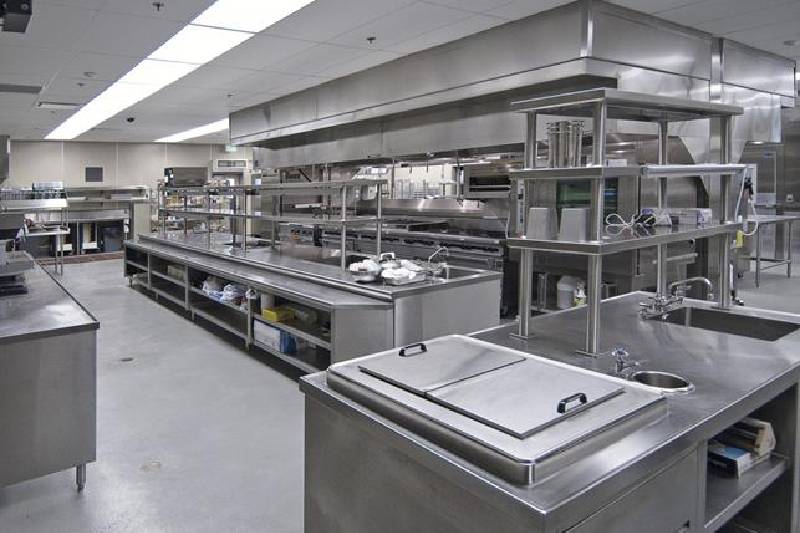 How to improvise and design a well-versed kitchen efficiently?
The kitchen is considered as the heart of a restaurant and designs and well functioning of it is important for the revenue of the restaurant. Improper designing of the kitchen can make problems for the employees working in it leading to a delay in delivering the product to the desired consumers. Generally due to delay the quality of food served is affected and which can bring hazards to restaurants.
Proper functioning of a kitchen has many things to consider while it's designing to prevent further potential risks. The goal while designing the kitchen must be purely devoted to creating a smooth and flawless operation no minds of the dependence of the customer to the restaurant it will manage all. The customization of the kitchen can be in the way were much space comes into the play. One needs proper plan and personalization skills and can consult help from consultants who can provide professional assistance in planning on the budget provided to them.
It is good to analyze prior rather than adding expensive costs during the renovation of the kitchen. The consultants can analyze and predict the strength and weakness of the restaurant and provide the best optimization strategies.
Fetching advice from chefs is paramount
Chefs play an important role in the designing of the kitchen as they are experienced with the types of equipment placed and work with them daily. They can help the owner in understanding the process and accessing the requisite needs for further queries. They are creative with their delicious meals and have creative plans to design their perfect kitchen for efficient workflow. The design of the kitchen shall be in a way that does not require any complications while changing the menu items or production standards.
Safety limits and the pricing of the kitchen can never cross their limits 
The kitchen needs emergency exit during any fire or other risks. The employee and chefs working at the place should feel safe while working here. The cleaning cycle must be followed strictly to avoid unwanted germs and promote a healthy and safe environment.
The equipment of the restaurant is too expensive due to the unique designs offered by them. The proper planning and designing of the kitchen can help the owner of the restaurant in minimizing all the unwanted material.