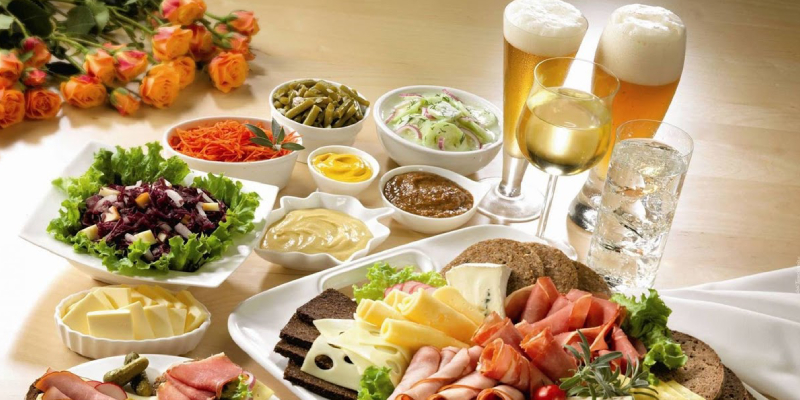 Horneanddekker.com is an exclusive website dedicated for food processing and agriculture industries. We assist food industries to solve their potential by offering trade promotion, guidance and exchange to source machinery, raw material, ingredients and packaging materials from our reputed sellers and sale your food products to our clients. Our website was founded in 2000 by various important food industry consultants. We established this group with an aim to join food industry consultants and advisors in a medium where areas, trends and ideas of expertise would be shared and discussed. We have quickly attracted several top consulting specialists from virtually each and every outlet of food domain. Our website will give complete information about food consultants in India and USA along with their areas of work, role they play as consultants and significance of Food License.
In the present competitive environment, several companies are recognizing that it is expensive to maintain in house experts in various functional areas. So, they utilize outside consultants. This way, they can utilize a wealth of knowledge and experience and save money which is hard to afford when they maintain themselves. It is where food consultants come in. You can approach the right consultants whenever you require them without any cost connected with the permanent overhead of new employees or large consulting firms. The business owner can pay when they are using their service and for the service they are exactly taking.
Some of the services offered by food consultants are as follows:
food marketing
US Market Entry
Market or Product Analysis
New Food Products
New Product Development
Foodservice Promotion
Foodservice Branding
Foodservice Advertising
Foodservice Product Marketing
Foodservice Strategy
Foodservice Consulting
Food Company Startup
Food Promotion
Food Packaging Design
If you are into food industry and wish to learn more about hygienic food preparation practices, you need to check our website on a regular basis. It is sure you will enjoy reading our blog.